ClosersCopy Review: Best AI Copywriting Tool in 2022
ClosersCopy is an AI writing tool based on machine learning. It analyzes thousands of articles written by professional writers and helps you write better content.
You can make high-quality long-form content such as Blog posts, Sales Page, video scripts. Short-form content like Emails, product descriptions, Facebook Ads, Google Ads Copy. ClosersCopy is the only tool that will allow you to create your own custom framework with their AI and GPT-3!
---
closerscopy lifetime deal
You can get ClosersCopy Lifetime deal in 3 ways:
Name
Price
Limitation
Professional Lifetime
$237/ one-time
200 runs or 120k words / Month
Unlimited Lifetime
$367/one-time
No Limitation
Unlimited Lifetime
Payment Plan
$129 / installment
Total $387
closerscopy lifetime deal Pricing
ClosersCopy Special Lifetime Deal (End soon)
Get Unlimited Plan Lifetime $311/ one-time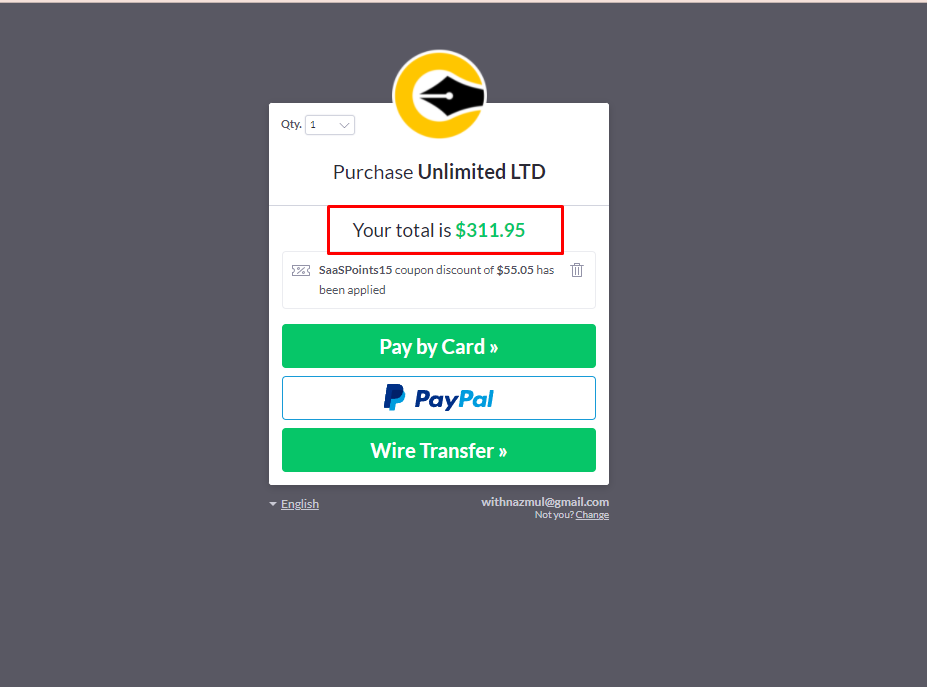 Read More on ClosersCopy Lifetime Deal For New Coupon Please Comment or Pm to Our SaaSPonts Page
---
closerscopy discount code
We have a very special coupon code for you, as our reader, we think you deserve a deal!
Closerscopy discount code offers a 10% discount on your subscription when you use the code: SaaSPoints10 at checkout. (All Product)
Closerscopy discount code offers a 15% discount on your subscription when you use the code: SaaSPoints15 at checkout. (one-time payment)
Do bookmark us! Follow us to stay up-to-date on sales items so our blog can help you save money with all the sales in one place!
closerscopy vs jarvis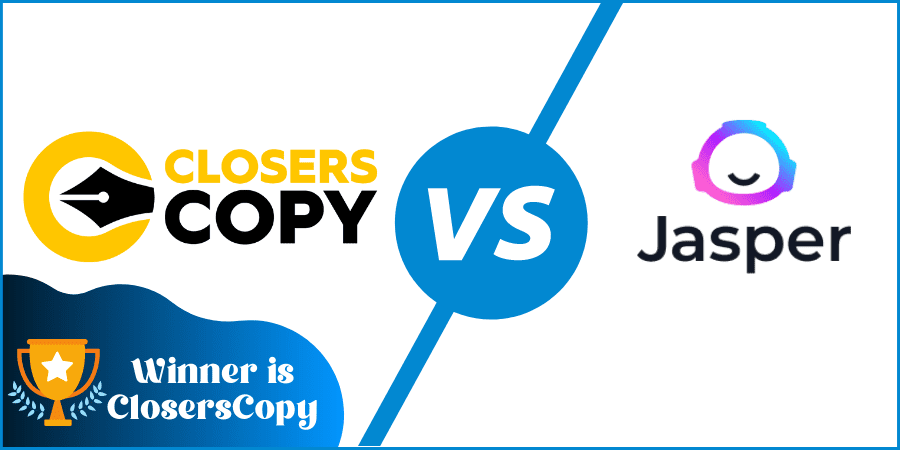 | | | |
| --- | --- | --- |
| Name | ClosersCopy AI | jasper.ai |
| LTD Subscription | Lifetime Deal⭐ | No LTD |
| AI Copywriting | 3 AI ⭐ | 1 AI |
| On Click Write From SERP | Compete Option⭐ | ❌ |
| Longform | ✅ | ✅ |
| Frameworks | ✅ | ✅ |
| Workflows | ✅ | ❌ |
| Insights | ✅ | ❌ |
| Wizard | ✅ | ❌ |
| Fluent | ✅ | ❌ |
| Markdown | ✅ | ❌ |
| Swipe | ✅ | ❌ |
| Thesaurus Words | ✅ | ❌ |
Read More In-depth comparison of ClosersCopy Vs Jarvis
---
closerscopy reviews
ClosersCopy AI Models : Which One To Use?
SalesAI: Trained to write sales pages, ads and promotional emails.
BlogAINew: Trained to write articles, blogs and press-releases.
StoryAINew: Trained to write stories.
---
ClosersCopy Features Explain
---
ClosersCopy Frameworks
I will briefly discuss all of the frameworks in this section.
---
What Powers Closerscopy?
Closerscopy uses machine learning technologies and language models to speed up your writing process.
OpenAi is an artificial intelligence research laboratory based in San Francisco. The potential to automate tasks is one of the things that could be useful for companies. Any text that you type into a computer can be responded to by the GPT 3 artificial intelligence.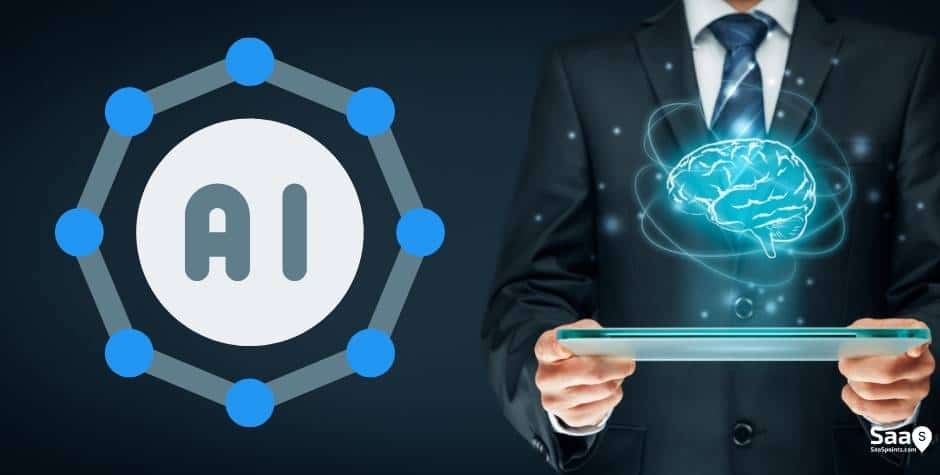 When you type in a full English sentence to a search box, you are most likely to get a response in a human-like sentence that is relevant. Predicting is based on what it sees most often, so it can make better predictions as time goes on.
How was Closerscopy born?
A Closerscopy born with an Artificial Intelligence.
The main goal of the breakthrough was to make a tool that people can use to automate their daily tasks. This will be useful for any business that needs more help with their work.
There is an artificially intelligent computer program called the GPT 3 that can answer any text you type into it. Depending on how you write your input into the system, it can either answer with a relevant piece of information or just make up a random answer. If you want this search function to find you an appropriate response in a short amount of time, then this is the tool for you.
ClosersCopy : What can it be used for?
You can use Closerscopy from write copy (Blog Post) to marketing materials, such as social media ads, product descriptions.
You'll learn how to write engaging headlines and posts that will keep readers interested no matter what type of content they come across. You will be able to use these new skills to create your own Facebook ad by using either AIDA or PAS strategy.
This isn't your typical copywriting tool. Thereafter, you will see how to use your copywriting tools in other areas of your business, such as on landing pages, sales letters, and even in product descriptions and reviews.
What Exactly Will ClosersCopy Do for Me?
Closerscopy can be used to help with the creation of content. You have your own personal assistant.
ClosersCopy is an online resource that anyone can use to become a better writer. There is a lot of sample ad copy, powerful words to use, and artificial intelligence features to expand, shorten, and rewrite your sentences.
It can be a guide to creating compelling, engaging, and profitable ad copy if you are a beginner. If you are a professional writer, it can help you write powerful ad copy and get more leads and sales. It's worth it if you want to use the service to make your own stuff.
---
Should You Get the Closerscopy?
Content is king, for any online business content is essential especially if your site is selling a product or service. But you need more than just great content: You need great content that's distributed throughout your entire website so it reaches your target audience.
Whether they're searching on Google or they find your content via a social media post. And this is where the importance of SEO content comes in.
Outsourcing your copy to a third party can be a pretty pricey venture, but it can definitely save time, money and make you more profitable. Just be sure you know what you're getting into and that it's in your best interest.
If you want to save hours of time and money then CloserCopy is the tool for you. You can generate triple x content by using AI-powered technology to analyze your content and then create unique, high-quality, SEO-optimised content from it.
So, should you get the closerscopy? Well, it depends on your needs. If you're looking to save some money, I'd recommend checking out Closerscopy as a must.
Do I Need Prior Knowledge to Get Started?
Yes but it's better that you read the Getting Started Guide Inside the Tool.
You need to understand the basics of how to use closerscopy and how to understand the concept. You will learn a lot of tips and tricks on how to make it a powerful tool in your work.
Understand Closerscopy interface
How GPT3 work, so that you know the importance of input
Try different frameworks and save fevorite one as your needs
How Is ClosersCopy Different from Other Copywriting Tools?
When it comes to marketing campaigns, time is the most important factor. ClosersCopy is used to help writers write effective marketing copy. All you have to do is select a suitable template and enter your basic information, as the tool has proven templates for many industries.
By Blog AI you can generate high-quality content for your blog by selecting a suitable blog post topic and entering your information in the right fields. You can even choose from a wide range of different writing styles that are tailored to the type of audience you want to attract.
When it comes to Sales AI, you can generate high-quality copy for your landing page or sales letter, as well as other types of content, including emails and social media posts. By Story AI you can create powerful and engaging content for your website.
For whom is Closerscopy the ideal solution?
Affiliate Marketer
Blogger
Professional copywriters
Expert copywriters
Copywriting enthusiasts
High-converting copy
long-form copy for Content marketing
Email Campaigns
Short-form Content ( Ex: Email subject)
If you want the all-in-one copywriting app then get an Unlimited plan. The discount code is for a Limited time only.
Closerscopy Pros and Cons
Pros:
Prebuild Templates
3 AI Model : Sales AI, Blog AI, Story AI
2 Language Model: GPT3 & Closescopy own AI
Custom Framework System
Compete option : Write For Me From SERP Competitor
High Quality Sales and Email Wizard
130+ Language Translator: DeepL & Google
Comes with an intuitive user interface and an editor
Longform
Workflow
Cons
Compete option is not properly optimize need update
FAQs About ClosersCopy
Do I Get Updates?
With the unlimited lifetime package, you get Future Innovations and all the updates.
Is There a Lifetime Deal?
Is ClosersCopy worth the money?
Yes, if you purchase the Lifetime Deal, You will get Unlimited Lifetime, Zero monthly fees. No upsells, ever!
Does ClosersCopy work for Mac and PC?
ClosersCopy is completely cloud-based, you can use it on any device.
Does ClosersCopy offer a Free-Trial?
You need to purchase the software to use it. They don't offer a free trial, but a 30-Day Money-Back Guarantee.
ClosersCopy Alternatives
Jarvis is one of the main alternatives for closerscopy.
Is the content ClosersCopy generates original?
Yes, it's original content. It's very difficult to create a unique, original piece of content. The only way to achieve this is by using AI technology that can read the text and then create unique content from it. I personally checked the generated content with plagiarism checker tools like Copyscape and similar ones. 
Learn ClosersCopy With Step By Step Guide
Conclusion
CloserCopy is a powerful copywriting software it can save lots of time by providing you great assistant support for your content. I hope this review will help you make the right decision when buying copywriting tools.
In my opinion, it's worth the money, if you are a beginner. But if you are a professional writer, you can get a lot of benefits from ClosersCopy. I would highly recommend you to check out the software and see for yourself. They are currently offering lifetime deals which will end soon grebe it before the lifetime deal ends.
Also, if you have any questions, feel free to drop a comment below.
Closerscopy Resources