Backupsheep Review in 2022- Best Backup Solutions
You're always on the lookout for ways to improve your business, and one of the best ways to do that is by automating as many processes as possible.
Automating backups can be a daunting task. You have to make sure that the backups are safe, reliable, and fast. You also have to make sure that you have enough storage space to store all the backups.
Backupsheep was made to make backups easy and worry-free. Backupsheep is an Automated backups service for cloud servers, databases, and websites so you can focus on your business and not on the backups. Plus, our services are affordable and reliable, so you can be sure that your data is always safe.
In this post, we will cover:
Backupsheep Review
Key Features & Benefits
Lifetime Deal
Supported Databases, Servers, Integrations
How to use it with FAQs
Tips and tricks
BackupSheep Key Features
API Access
Webhooks
Team Access
Multi-Schedule Option
On-Demand Backups
NVME High-Speed Infrastructure
Timezone Aware
Unlimited offsite storage
Unlimited nodes
Benefits of BackupSheep
Offsite backup Option
Allow External storage accounts
Easy Storage integration
Free Trial Option
Multiple Storage locations To choose From- North America, Canada, Europe
Different integrations: FTP/ Server / Local
Effective backups System
Easy Backup scheduling
The number of backups is unlimited

Perfect automation for your File server backups

Allow monitoring Schedule server snapshots
User-Friendly interface
View backup log option
Good Pricing (Currently offer LTD)
Quick Backup solution = Peace of mind 🙂
How much does BackupSheep cost?
Unlimited Plan $25/month = 1TB Storage
Developer Plan $0/month = 25GB Storage
Currently, they have offered a lifetime deal at only $59, so check them out!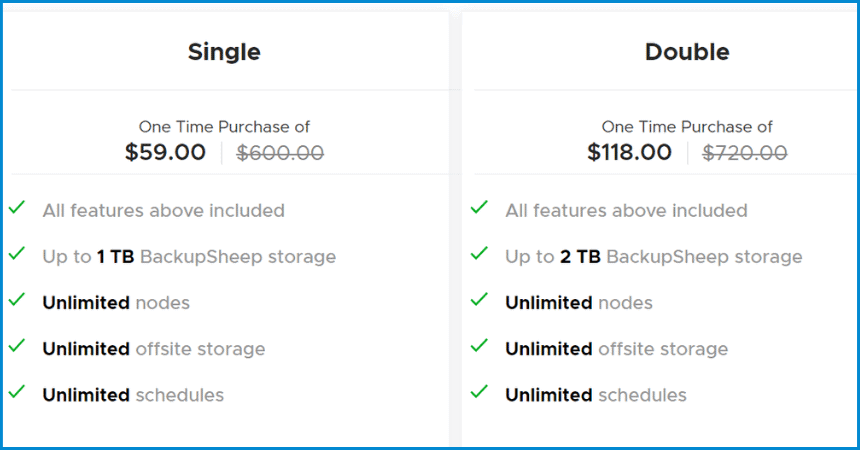 What is BackupSheep?
BackupSheep is a software application designed to help you create and manage backups of your online data. It can also schedule automated backups for cloud storage, web servers, databases, and more.
How does BackupSheep work?
BackupSheep works by automatically copying your online data to local storage each time you create a scheduled backup. This means that you can maintain a complete copy of your data without having to keep track of multiple backups.
BackupSheep Supported Servers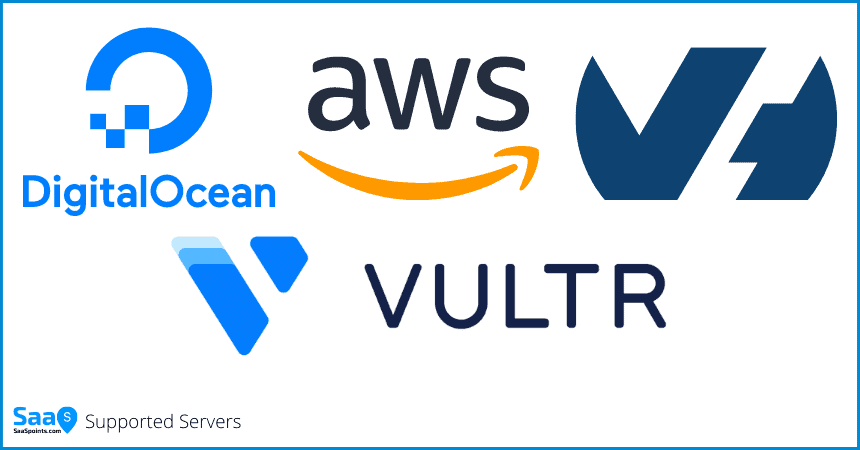 DigitalOcean
Lightsail
OVH Cloud
Hetzner
Vultr
AWS – amazon web services
UpCloud-Cloud providers
File server
BackupSheep Supported Databases
MySQL
PostgreSQL
MariaDB
Supported Storage Integrations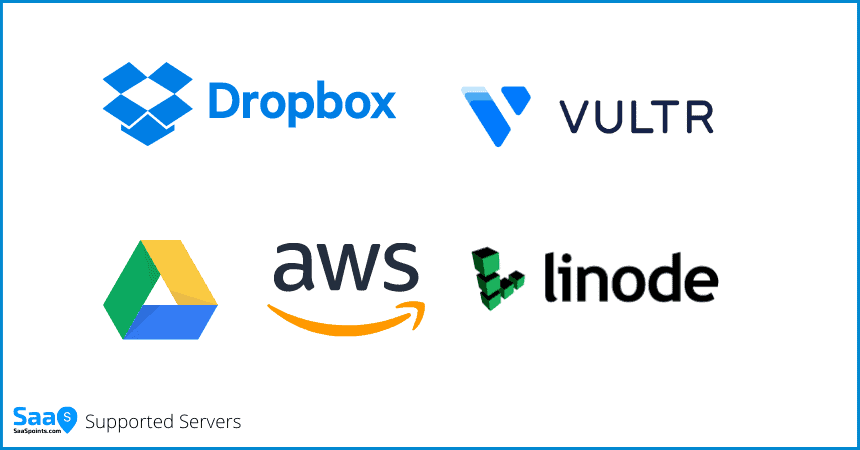 Dropbox
Google Drive
AWS S3
Digital Ocean
Filebase
Wasabi
Backblaze
Linode
Exoscale
Vultr
UpCloud
What are the features of BackupSheep?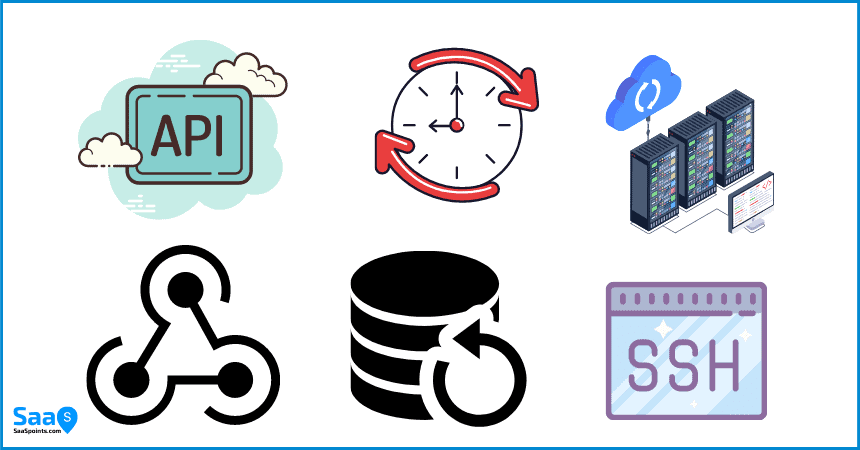 API access: You can connect BackupSheep to your API so that you can automate backup processes.
Team access: Team accounts allow you to share folders and files with your team.
On-demand backups: When you schedule a backup, you can choose the time at which the backup is scheduled. The time can be scheduled to occur every hour, day, week, month, or year.
Webhooks: Webhooks allow you to receive notifications when a backup has finished. This is useful if you are working on a web application and want to know when the backup has completed.
Backups Option: BackupSheep can backup your cloud servers, storage volumes, file servers, and databases.
Schedule backups: BackupSheep can schedule backups to occur within one minute of the scheduled time.
Timezone aware schedules: You can specify a specific timezone when scheduling a backup. This can be useful if you want to schedule a backup at a specific time in the future in a particular time zone.
Multi-schedule support: You can schedule multiple backups at different times.
Connect via SSH: You can connect to your backup server remotely via SSH.
Unzip large server backups: BackupSheep can unzip large server backups. This is useful for companies who want to unzip a large server backup.
Bring your storage: BackupSheep can bring your storage to your backup server. This is useful for companies who want to use their own storage as a backup destination.
Timezone aware schedules: You can specify a specific timezone when scheduling a backup. This can be useful if you want to schedule a backup at a specific time in the future in a particular time zone.
What are the security features of Backupsheep Security?
Data protection is a key issue for any company or organization. In order to ensure the safety of your information, you need to adopt some measures to protect your data and keys.
Backupsheep is a cloud-based backup service that makes it easy for you to backup, encrypt, and secure your files. It automatically backs up your data and encrypts it before sending it to the cloud, so you can restore it quickly and easily in case of a security breach.
With backupsheep, you can back up files, folders, and even entire drives. You can also encrypt them before sending them to the cloud to make sure that they cannot be read by anyone who has access to your account.
The service also provides a tool for identifying the users who have access to your files, so you can make sure that only authorized people can access them.
Backupsheep has been tested and certified by OVH and Hetzner. It is compatible with all major operating systems, including Windows, Mac, Linux, Android, and iOS.
In addition to protecting your data, you can also take advantage of the service's built-in security features. For example, you can set a minimum data policy to protect your sensitive files.
Backupsheep allows you to use industry-standard OAuth 2.0 to connect to third-party services, such as Google Drive, Dropbox, and Box. It also provides a feature for creating custom API keys to connect to specific applications.
Finally, Backupsheep Security offers a rich set of security reports to help you identify potential threats and vulnerabilities. These reports can be accessed directly from the management console.
In conclusion, Backupsheep Security is an excellent solution for medium and large scale organizations. It offers a complete security solution that can be deployed in your own private cloud.
How BackupSheep works?
Backupsheep is a cloud-based backup and disaster recovery solution that allows you to protect your files against loss or theft.
It uses industry-standard encryption technology to keep your data safe from unauthorized access, and it also provides the ability to monitor who has access to it.
Backupsheep also offers a rich set of security reports that can help you identify potential threats and vulnerabilities. These reports are available directly from the management console.
Can I use backupsheep for WordPress?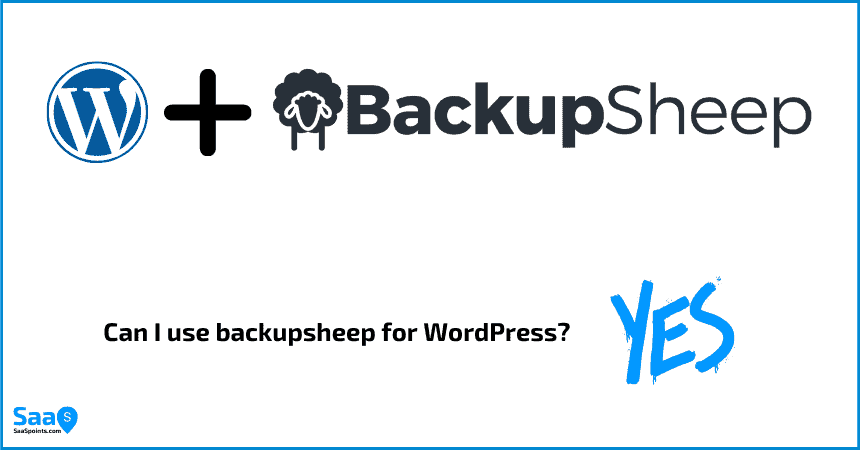 Yes, Backupsheep can be used to backup and restore files for WordPress websites.
As you may have guessed, BackupSheep is a WordPress backup service that allows you to backup your website data without losing a second of your content. It comes with all the features you need to backup and restore your site, including database backups, FTP uploads, and website backups.
It's super simple to set up. All you have to do is install BackupSheep on your web server, and you're ready to go.
Once installed, you'll need to configure your BackupSheep settings to match your needs. You'll also need to create an FTP/SFTP user account for BackupSheep to connect to. This is done by visiting your FTP/SFTP server and logging in with the credentials you chose during setup.
To begin backing up your site, visit your BackupSheep dashboard and click on the "Website" tab. From there, you can select the number of days you'd like your backups to run each day, and you can also choose the number of hours you'd like them to run per day. You can also set a time limit for your scheduled backups so that they don't run for too long.
How to use backupsheep with WordPress?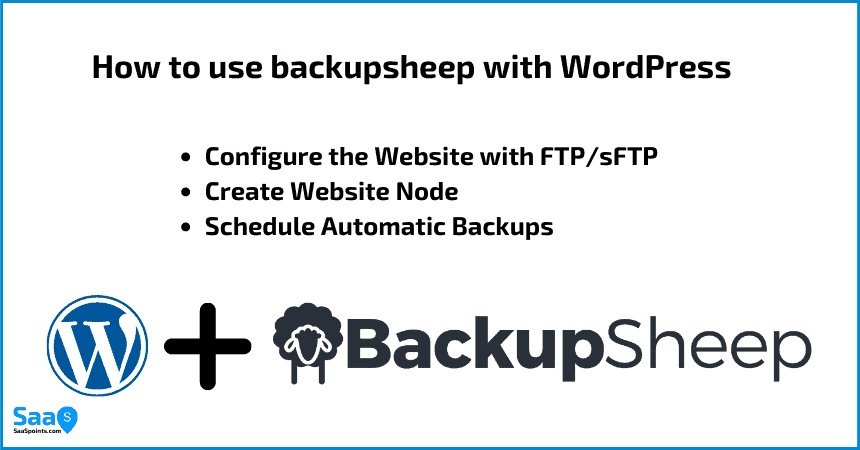 Follow these 5 steps
Configure the Website with FTP/sftp via SSH or their backup server
Create Website Node
Schedule Automatic Backups
First, you will need to set up FTP/SFTP on your web server. This is done by logging in with the credentials you chose during setup. After this, BackupSheep will be able to connect and backup your site.
The next step is to create a website node. You can do this by visiting the backupsheep dashboard (click on Website in the main navigation bar) and clicking on New Website Node. Here you'll need to give your website a name, select it as the target for backups, choose a location for where backups will be stored, and choose the FTP/SFTP user account you created during setup.
The final step is to schedule backups. To do this, visit the backupsheep dashboard and enter a start time for your first backup, an end time for your last backups, and a duration for each one (in hours). You can also optionally disable automatic backups if you'd like to manage them manually.
is BackupSheep worth it?
yes, Backupsheep is definitely worth it for individuals and businesses that need reliable security for their data. The unlimited storage plan is great value, especially when compared to other similar services. BackupSheep also offers a wide range of features and support, so you can be sure your data will be protected no matter what. Overall, BackupSheep is an excellent security solution that is well worth considering for any business or individual.
FAQ's
BackupSheep Alternatives?
There are a few BackupSheep alternatives worthwhile considering if you're looking for an automated data backup solution. Some popular competitors include SnapShooter and Percona XtraBackup. Both offer competitive rates, unlimited storage plans, and intuitive user interfaces.
Can I use BackupSheep for free?
Yes, BackupSheep is free to use. However, if you require more than 25GB of storage space then the Developer Plan is available at a discounted rate.
How much storage is included?
BackupSheep includes 1TB of storage space. This is enough to store the data of a small business or individual. If you require more than 1TB of storage then the Developer Plan can be purchased and additional storage will be added to your account automatically.
Can I use my own storage for backups?
Yes, you can use your own storage for backups. Simply select the Unlimited Plan and BackupSheep will store your data on a private server in the cloud.
How BackupSheep work?
It works as Saas with an automated solution, restoration, and reporting of backup failures.
What is crontab syntax?
Crontab syntax is a standard command-line editing format used to schedule tasks on Unix-based systems. The crontab file contains one or more entries, each of which describes a UNIX process or shell script to be executed at a certain time.
Resources