Robinize Review: AI SEO Optimizer (SurferSEO Alternative)
Are you looking for a tool that can optimize your site for Google Search Engine? If yes then Robinize is the best solution for you. This software has some amazing features such as keyword research, competitor analysis, create outline and Content grading system .
Robinize is a powerful free SEO optimization tool that helps you get better rankings on Google. The tool provides you with detailed information about your competitors and their websites. In addition, it analyzes your keywords and gives suggestions for improving them.
What is Robinize?
Robinize is an AI-powered platform that helps marketers find their best keywords and generate highly optimized content.
It analyzes millions of pages across multiple industries and pulls data from Google's people also ask feature to give you insight into what people are searching for.
The Robinize AI engine then creates a custom outline based on your content and ranks it against other similar pieces of content.
The Best Features of Robinize
Use AI to research and outline content that ranks well on Google.
An alternative to MarketMuse and Surfer SEO
Check Readability level and Content grading
Get all the Relevant terms in one place
FAQs compiled from Google's "People Also Ask"
Generate Similar searches
Why You Should Get Robinize ?
Make your content Google friendly by using SEO techniques.
Create new content that draws attention
Make sure that the quality of your content is up to the mark.
How Robinize Work?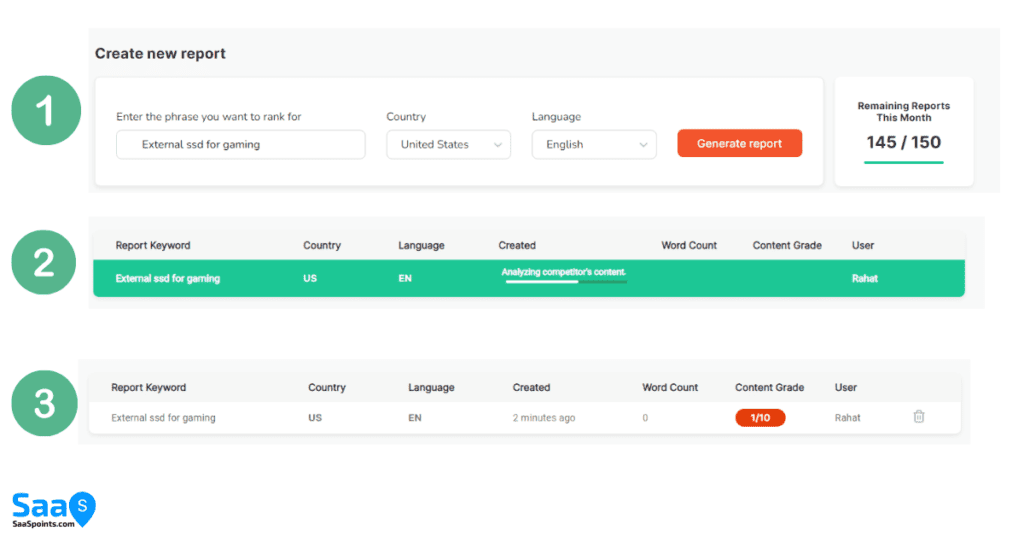 let's get you started! We created Robinize to help you write compelling content that checks all the boxes and ranks on Google.
First thing you have to do is – decide which phrase you want to rank for on Google. Then simply enter that phrase in this box.
When you have the phrase, click this button and let the magic happen!

Then wait for a couple of seconds while our algorithm analyses your best competitors on Google. Click on the generated report below and enjoy writing with Robinize!
How To Optimize Existing Content With Robinize?
Step 1: Enter any phrase you'd like to rank for in Google and then click Generate Report.
Step 2: Robinize will generate a list of 50 terms that your content needs to contain in order for you to have the optimal chance of ranking
Step 3: Robinzine analyzed the top 20 results from Google for this particular phrase and these were the most common words used in its content.
Step 4: You can now go ahead and use the tool to create great content that includes these keywords which will be evaluated in real-time against your competition.
Step 5: You can see you'll save tons of time researching your competitors
Step 6: You'll get a scientific answer to which words Google considers important when searching for something related to this topic.
Step 7: If you're feeling stuck, just click on any word in the list to see some examples of how your competitors use the word.
How Robinize compares to other SEO tools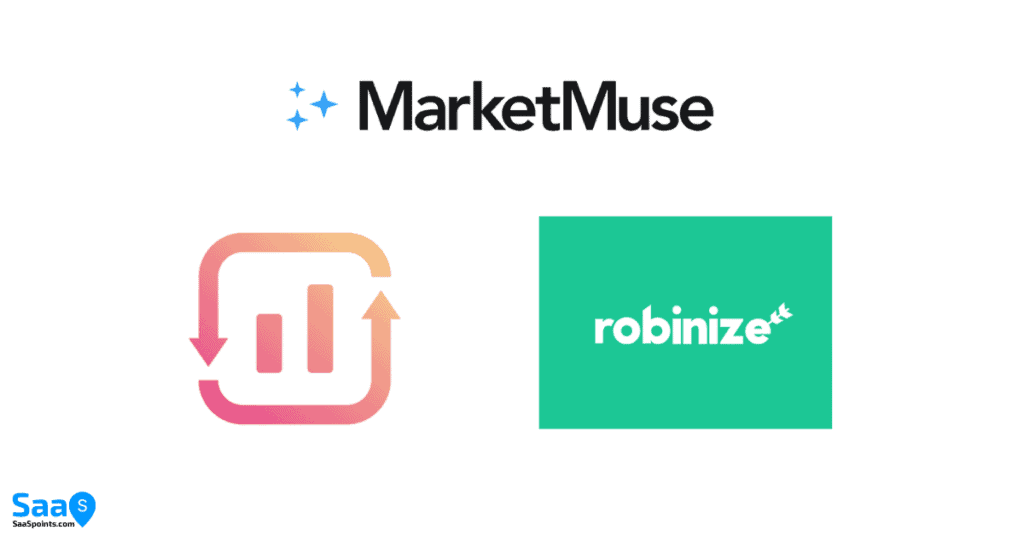 Robinize is best alternative of Surfer SEO and MarketMuse. While surferSEO start with $49/month and marketmuse only offer $7,200/yr.
You can clearly see the both tools are costly compare to Robinize as its offer $69 LTD (One-time purchase) offers.
How much Robinize costs?
Robinize currently run lifetime deal on appsumo starting price only $69 . Feature Include in Life Time Deals:
Lifetime access to Robinize
Content grading
Readability level
Word counter
Relevant terms
FAQs compiled from Google's "People Also Ask"
Similar searches
Outlines
| | | | |
| --- | --- | --- | --- |
| License Tier 1 | License Tier 2 | License Tier 3 | License Tier 4 |
| LTD $69 | LTD $119 | LTD $199 | LTD $329 |
| All features above included 15 reports per month 1 use | All features above included 30 reports per month 3 users | All features above included 60 reports per month 5 users | All features above included 150 reports per month 5 users |
Robinize LTD Price and Plans
Robinize Regular Plans and Pricing
| | | | |
| --- | --- | --- | --- |
| | Basic | Team | Enterprise |
| Monthly | $19 / Month 1 user seat 10 Reports / Month | $49 / Month 3 user seats 50 Reports / Month Premium Support | Contact With Them |
| Annual | $199 / Year 1 user seat 10 Reports / Month | $499 / Year 3 user seats Premium Support | Contact With Them |
Robinize Regular Plans and Pricing
Advantages and Disadvantage of Robinize
UX and UI have a clean, minimalistic approach.

Content editor is guided

Easy to import content from URL

Fast SERP report generation

Meta tags editing in the content editor

Important keywords sidebar

Can share the content editor view to the public with shared links

Neat details on "important" keywords for a given long tail keyword

Shorter learning curve – there was not too much information to follow
NLP data is not available

Less number of included items in SERP report

Plagiarism checker is not available

No option to download the content
Conclusion:
Robinize is an affordable SEO tool that can help you produce better content than ever before. It has many useful features that make it stand out from the crowd.
Get it now before LTD ends!
FAQ
Is Robinize worth the money?
Yes. It's a great way to get started with SEO without spending thousands of dollars. The alternative tool surferseo cost around $99 Per month while you get lifetime deal with Robinize.
Does Robinize SEO really work?
Yes, Robinize has been proven to work by many users who have tried it themselves.
How long does Robinize stay at appsumo LTD deals?
Robinize is at AppSumo until August 25.
Are there any plans to add tracking for articles (e.g.: surfer seo's Grow Flow)?
According to Robinize – What we promise for sure is that we will add this to our 'under consideration' list as we are currently trying to collect information on the most requested Robinize features. After that and based on that, we will decide on priority features to include
Can I do a search and save it for later use – So I don't have to use multiple "reports"?
Yes, after you generate a new report, you can come back anytime and continue writing/editing your content.
Resources