Scalenut Review – Is It An Alternative To Jarvis & Frase?
It's no secret that content is the fuel for your website. Scalenut is a Scalable Content Intelligence Platform that uses AI & Machine Learning to Power up your content research, writing and marketing with its self-learning copywriter.
Scalenut provides you with unlimited content ideas and helps you create long-form high quality content at the click of a button.
Scalenut's AI Copywriter as well as SEO Assistant will help you write blogs, product descriptions, ad copies, email headers and more in minutes!
Scalenut Alternate For – SEO Surfer, Jarvis
Key Features of Scalenut
Scalenut Lifetime deals – If you are a new user then you can get extra 10% discount Use this link
Scalenut's Scalable Content Intelligence Platform is a self-learning, AI powered platform that helps you write the best possible content for your website.
Scalenut Lifetime Deal
Scalenut Currently offers lifetime deals for a limited time. Based on its capabilities and future plan, this may be the one-stop platform for all of your content needs!
Check out their current offer :
| | | | | |
| --- | --- | --- | --- | --- |
| Plans | Plan A | Plan B | Plan C | Plan D |
| User | 1 | 2 | 3 | 5 |
| Document/Month | 15 D | 50 D | 100 D | Unlimited |
| Short From Words / Month | 25k | 100k | Unlimited | Unlimited |
| Long From Words / Month | 10k | 50K | 250k | Unlimited |
| NLP Algorithm | YES | YES | YES | YES |
| SEO Assistant | YES | YES | YES | YES |
| Collaboration Features | YES | YES | YES | YES |
| Copywriting Templates | YES | YES | YES | YES |
| Lifetime Deal Price | $49 | $149 | $299 | $1095 |
We can say that this is currently the best offer for an AI-powered content production tool as it offers long form content for lifetime deals!
---
Scalenut Features
Scalenut works similarly to other AI writing tools on the market by offering a variety of templates to get started.
All you have to do is give the input for the AI to produce the material for you. The following are the templates available at this time: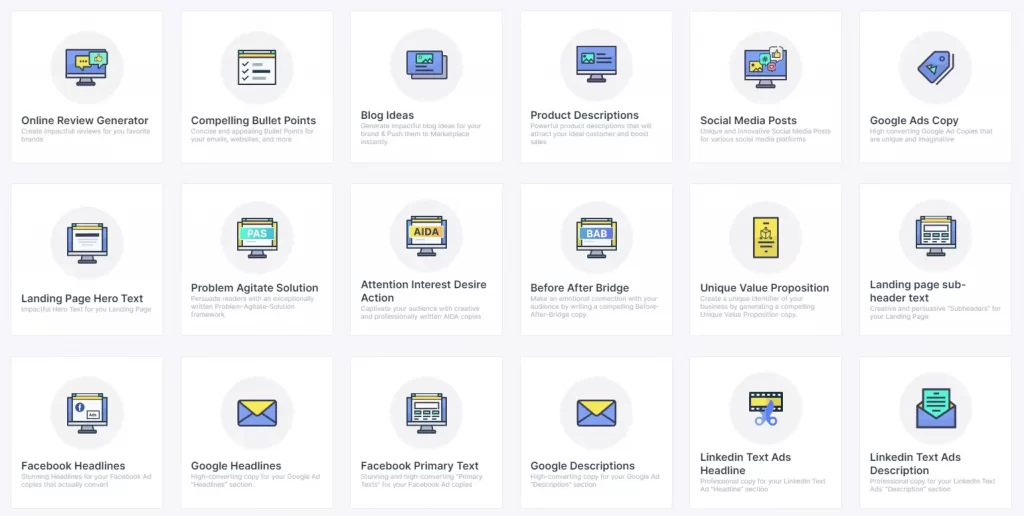 To make it simple you just need to add Brand Name and Description and Scalenut will generate AI-powered results for you in a few minutes.
Unlike its main competitor Jarvis, it lacks templates, tone of voice as engaging, informational, authoritative, friendly, excited.
Scalenut AI-Powered SEO Assistant
NLP terms
H tags
Image frequency
Quality score
Long-form AI copywriting

SEO Assistant is a content research and writing software that covers all ranking criteria, along with real-time monitoring of SEO variables. Its Allow you to view full report of specific keyword, You can see full AI-powered reports:
Top Page Statistics
NLP Terms
Competition
Related keywords
Common Questions
Citations
actionable insights
actionable recommendations
By Using SEO assistant you can easily find out current search engine trends. If you understand the Current Search Patterns it will be easy to search engine rankings!
Scalenut AI COPYWRITER
With AI-Powered Content Production Tool, you may make as many copies as social media posts and email headers without limit.
With the click of a button, AI Copywriter keeps the ball rolling by providing instantly created text.
Blog ideas
Ad copies
Blog intros
Social posts
Product descriptions
Make sure everything from important phrases to picture density to relevant questions to the right h tags is correct with our SEO Assistant's smart editor help to produce high-ranking content.
Scalenut Managed Marketplace
Find the best content creators in your category. They connect experienced professionals from your sector with you to produce excellent material. This will be your best content creation solution.
Quick TAT
Top 2% professionals
Robust QA
In this marketplace, you can easily collaborate with content marketers, Talented Freelancers for your projects. So, from your content strategists to publishing everything will be covered under this platform.
This will be an easy way to connect with content marketer and customer, The professional writers will produce high quality content , Professional Outlines with Ai-powered text editor and SEO optimization tool. It may become the ultimate solution for marketers!
---
Scalenut Workflow : 3 Steps
Step-1: Input your primary keyword and generate a powerful research report built using powerful NLP and AI algorithms.

Step-2: Explore different sections like competition, NLP terms, etc. to get insights and build perfect content outline.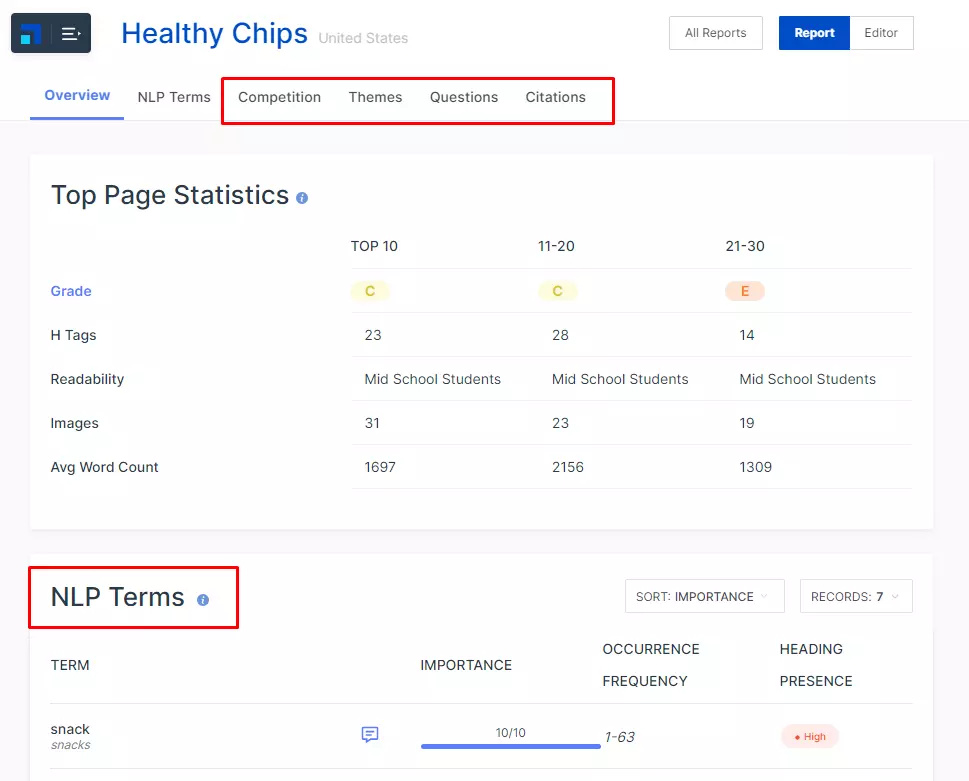 Step-3: Head over to the Editor and start using our long-form AI and your creativity to craft your perfect content piece.
That's it! It's that simple.
---
For whom is Scalenut the ideal solution?
SMBs and SMEs
Online Businesses
Startups
Content Creators
Marketing Team
SEO Team
Freelancers
Agencies
Solopreneurs
so, basically anyone who works with content can benefit from it!
---
Scalenut Pricing
Scalenut offer 3 subscription plans: Individual , Growth and Pro. The Individual plan is priced at $35/month , Growth is $99/month and Pro subscription is priced at $149/month .
As they offer lifetime deals, you can get the same subscription for lifetime at a much lesser price compared to normal rates.
---
Scalenut Pros and Cons
Pros
Assist AI SEO Assistant with Google NLP for content improvement. This is lacking in tools like Jarvis, Rytr, or PeppertypeAI.
Export Content in HTML or PDF
Built in SEO assistant
Customizable AI Content Generation
Complete Tools For SEO Content Optimization
Cons
It's not as quick as Jarvis in generating output.
There is no built-in plagiarism detection tool.
Take long time to create SEO Report
You can't use tone of voice features as like jarvis
No Custom templates
No Keyword Research
---
Conclusion
Scalenut is a software service that provides SEO and copywriting services. The AI-powered assistant can write engaging content for your site, improve the ranking of existing pages on Google, and help you build links to your website.
This tool has been developed with scalability in mind so it will be able to handle any size project from small blogs to large eCommerce websites without breaking a sweat!
Scalenut offers an affordable lifetime deal as well as other great features such as its managed marketplace which connects sellers with buyers more efficiently than ever before. If this sounds like something you want to try out yourself, sign up for a free trial account.
Scalenut FAQ's
How does Scalenut use NLP?
Scalenut uses NLP to find key terms for content and categorizes them as high or low importance.
What are the data sources for reports?
Scalenut analyzes SERP positions, CTR distribution and keywords search volume.
Is there a plagiarism check?
The AI Copywriter does not have a plagiarism check
Where does Scalenut take data from?
The AI Copywriter is a smart tool. It learns from millions of blogs and posts from the internet. You can ask it questions, and it will give you what you want in the way that you want it.
Resources for Scalenut
Webinar: How to Scale Up Your Blog using Scalenut's SEO Optimized Long form AI writing.